Developments
Halo on Mount
35 Mount Street West Perth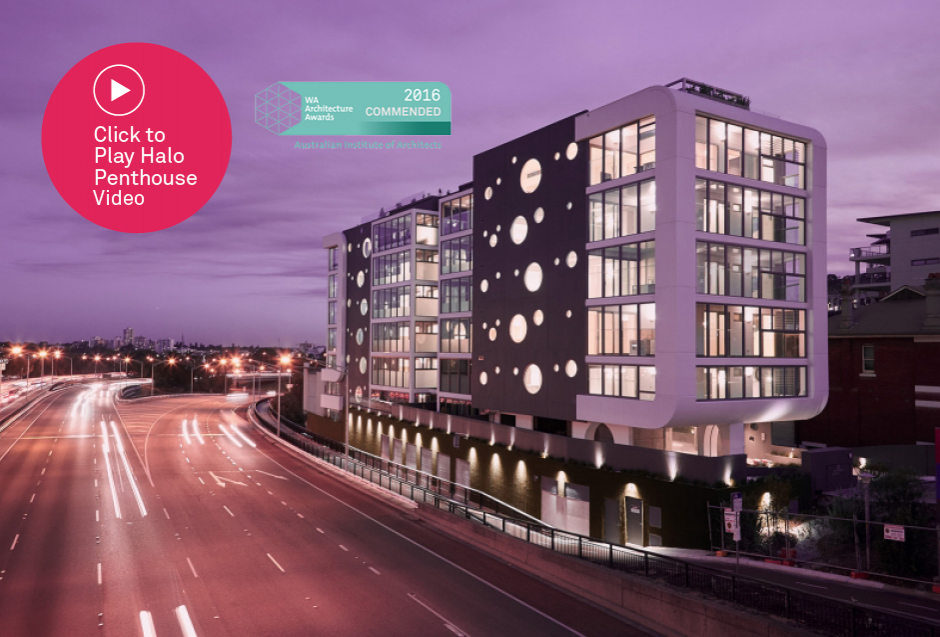 Halo on Mount is a nine level residence featuring 21 apartments, two exclusive penthouses and a café.
Located on the City's doorstep and nestled in the heart of one of the most beautiful parklands in Australia Halo represents a new genre of urban living.
Halo interiors are a thoughtful appointment of timeless finishes and materials reflecting a style consistent with the quality of the building and its occupants.
Responsible, sustainable development principles formed the foundation in the selection of each and every component of the building in order to reduce energy consumption, water usage and long term maintenance of the building.
By night the glow from within creates a sublime luminescence that changes constantly. Few city apartments bring air and light and integrate harmoniously with the outside world, while still offering a feeling of privacy and security.
Halo offers unprecedented, innovative and sophisticated layouts, details and finishes.